Hi, there! Hope your day is going well! Have you met our family of the week and watched their video yet? If not you should check it out and give $1!
This week's
country shout out
goes to
Poland
! In 2011, 52 children were adopted from Poland by American parents.
In case you were wondering, Poland is located right here: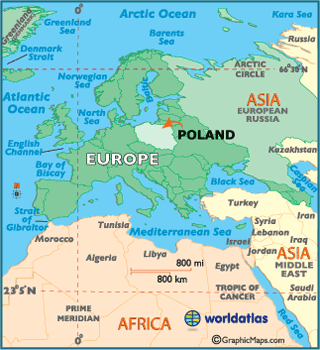 Now, for little bit of
Polish culture
and
history
brought to you by Rick Steves:
For more information about adopting from Poland, check the
Department of State's website on Intracountry Adoption
.
The following adoption agencies have Poland adoption programs. (There may be other agencies with programs, these are just the ones of which I am aware. I am not endorsing any of these agencies. Please do your own research, ask for references, etc.)